Veterans Honor Banner Project
Updated Locations 7 August 2023
You can look up individual honorees via the Veteran's List above or conduct a search for an honoree by name.
Mission Statement
The mission of the Veterans Honor Banner Project is to place banners honoring veterans, either living or dead, who have served in any branch of the United States Armed Forces in any conflict on every banner hanger in the Rapid City area.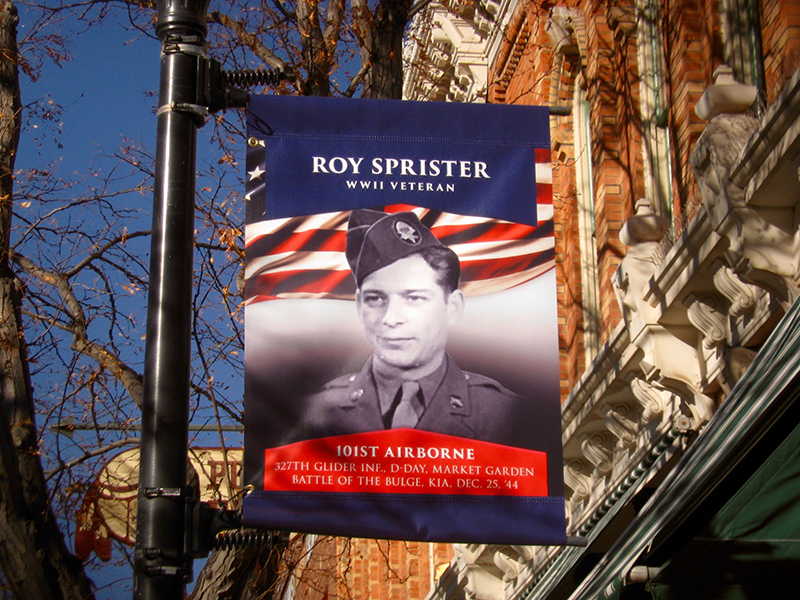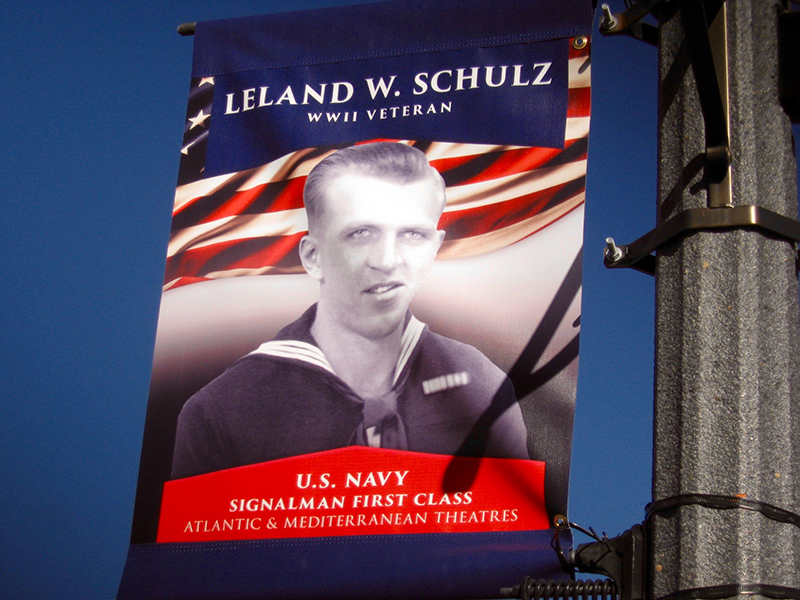 HISTORY OF VETERANS HONOR BANNER PROJECT
The Veterans Honor Banner Project was brought to the Black Hills in the spring of 2017 by U.S. Air Force veteran, Bill Casper. Inspired by a project that was started in 2014 in Emporia, Kansas, Casper envisioned a way for the community to recognize the people that have served our country, ensuring their stories are not forgotten.
The first year of the project saw the hanging of eighteen banners commemorating World War II veterans. The banners were displayed on light poles throughout downtown Rapid City during the month of November 2017, leading up to Veteran's Day. The banners contained a photo of each veteran, along with information supplied by the sponsors, such as the veteran's branch of service and the dates they served.
Displaying banners honoring World War II veterans in its initial year, the Veterans Honor Banner Project anticipates the addition of servicemen and women from other conflicts, such as the Korean, Vietnam and Gulf Wars, in subsequent exhibits. With many banner sponsors already on board for
Fall 2022, the rapidly-growing project is also expected to expand into other areas of Rapid City, further increasing the visibility of our local veterans.
Sponsoring a Veteran
The Veterans Honor Banner Project is proud to offer you the opportunity to recognize the servicemen and women who have bravely served our country.
Any veteran may be sponsored for a banner, making it a great way to honor the special people in your life that have served in any branch of the military, in any conflict.
To sponsor a veteran for their own banner, simply fill out an application form. Please include a photo of the veteran, as well as information on as their branch of service, the dates in which they served, honors received and any other details relevant to their service.
The cost of sponsoring a veteran for a banner for 2023 varies depending upon banner size by location. Each banner will have a "life" of three years after which you will be able to reapply to keep the banner up or the banner will be yours to keep. An additional charge will be the cost to hang the banner each year. All funds go into the production of the banner.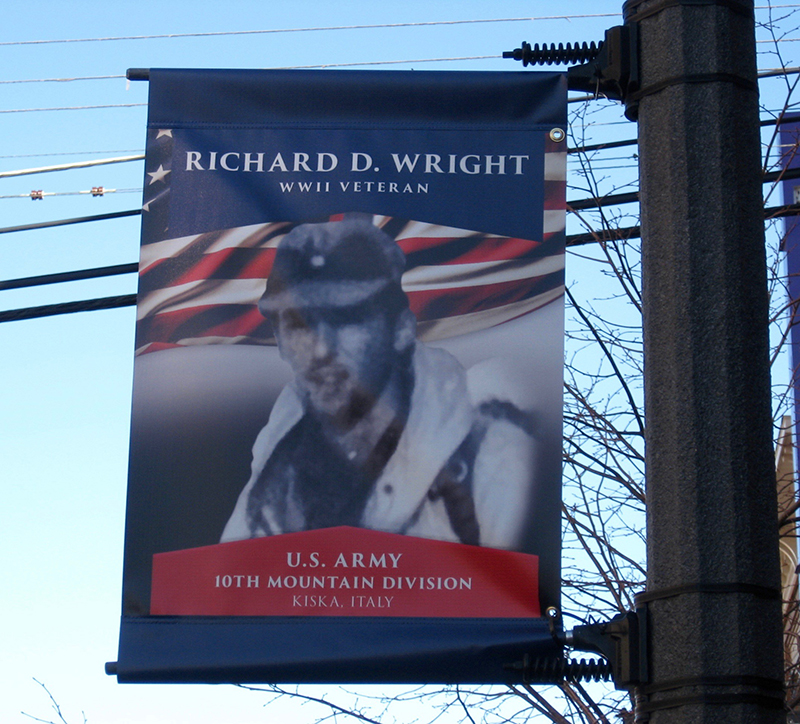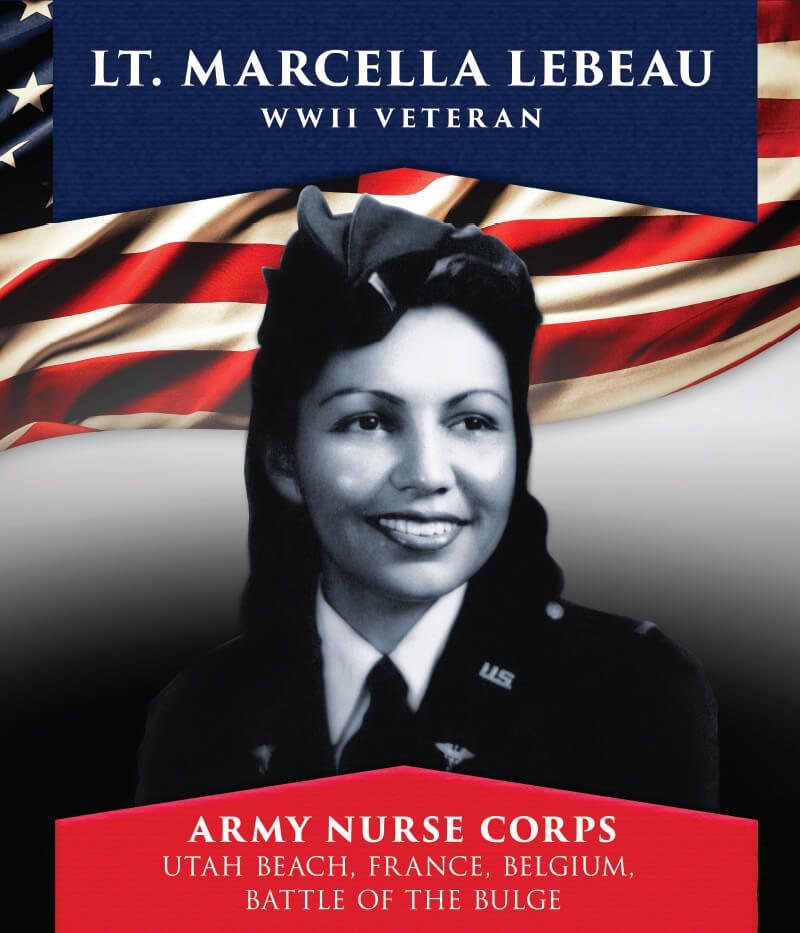 "Keepsake" Banner Application
"Keepsake" banners are smaller versions of the banner; 11 inches by 18 inches, printed on one side only, no sleeves or grommets. They are ideal for framing and hanging on your wall. Their cost is: $50.